Edited by Frank R. Shaw, FSA Scot, Greater Atlanta, GA, USA
Email: jurascot@earthlink.net
An old friend and contributor to our Robert Burns Lives! website is back with us today. Once, while driving into Atlanta with my son Scott and me, Gerry Carruthers referenced Robert Burns Lives! as RBL. It caught my son's attention and he called even more attention to it by saying we no longer need to refer to it in that way because it had just become RBL. We three chuckled and more and more I now hear that reference to our site. Gerry is an honorary member of the Burns Club of Atlanta, having been voted that rare honor when Ross Roy passed away a couple of years ago. He is also known as Professor Carruthers but to those who know him well, he will always be Gerry. He is a mover and shaker among Burnsians, teaching us about Burns, pro and con. Forever popular on radio and television and author of many books on Burns, Gerry is a man of deep humility, a man among the people willing to engage in rhetorical jousting when needed. Come armed for battle if that is the case or you shall appear naked when the bout is over!

As part of the commemoration of the 250th anniversary of the birth of Thomas Muir, the Friends of Thomas Muir are amid a series of events. On 23rd September 2015 at the invitation of Fiona McLeod MSP, the FOTM were hosted at the Scottish Parliament at Holyrood in Edinburgh with music from Rallion and music, theatre and a talk by the pupils of Douglas Academy in Milngavie. The event took place in front of many MSPs, a large public audience and also former First Minister of Scotland, the Right Honorable Alex Salmond MP, who spoke to the event. Gerry graciously shared the speech he delivered at this Parliament event and I know you will find it as interesting as I did.

I joined the Friends of Thomas Muir when it was founded and I encourage those of you who might be interested to do so also. For more information about the FOTM and their 250 events, see:
http://www.thomasmuir.co.uk/friendsofthomasmuir.html (FRS: 10.1.15)
Thomas Muir
Uncompromising Hero or The Man Who had Poor Social Skills
'Which side are you on?' asks a classic American folk-song of the 1930s. And as listeners we all think we know the answer. We know which side we are on. But if History teaches us anything it is that we need people to appear periodically to reboot this question. Thomas Muir is one of these people. Muir was a man of conscience. He was also thrown out of, or at least found himself in trouble with, 'Which side are you on?' asks a classic American folk-song of the 1930s. And as almost every club to which he ever belonged. The Church of Scotland, the University of Glasgow, the Faculty of Advocates; in Paris, among fellow political exiles he even incurred the wrath of Wolfe Tone, poster boy of 1790s Irish Republicanism. What are we to make of such a pattern? Muir the uncompromising hero? Or, Muir the man who had poor social skills? We might strongly suspect a bit of both.

Let us consider, briefly, his career as 'churchman', as 'student', as 'lawyer' as 'political activist' and, indeed, as revolutionary. I very much like the new portrait of Thomas Muir as painted by Ken Currie, now on display in East Dunbartonshire. It is entitled 'The Trials of Thomas Muir', and in it, wounded and stripped to the waist Muir is iconic, Christ-like. What is being referenced here is Muir's deep faith as, essentially, an 'Auld Licht' (or old light) Calvinist, a man who seemed destined for the ministry. And even after turning his attention to legal studies instead of divinity, Muir became an Elder of his local kirk in Cadder. Eventually his interests in church and law came together as he represented his parish, specifically the interests of the congregation against the heritors, the local propertied classes in a dispute over the appointment of the minister. Broadly, what this brings out is that Muir was on the side of the ordinary parishioner and against patronage (where these heritors claimed the right to appoint the minister). Much – sometimes too much – is said about Thomas Muir and Robert Burns and their supposed similarities. However, Burns was a 'moderate' churchman, as the term then went, in favour of the supposedly better educated heritors, property owners appointing the parish minister. Muir was not. In 1789-91, Muir was also charged with representing the Presbytery of Glasgow against Burns's friend from Ayr, the Reverend William McGill. McGill had written a pamphlet that was certainly ambiguous about Christ being completely divine, and this appalled the auld lichts, including Muir.

Two general points might be made here about our young elder, born in 1765 and only 24 when charged with the grave responsibility of speaking for the conservative part of the Church of Scotland. Firstly, we should notice the tenacity of his faith which is too often overlooked or downplayed in modern accounts of Muir. He was driven by faith, as a matter of historical diligence we should notice this driver of the man. Muir seems, perhaps, at last on his way to becoming a new-minted, modern Scottish icon; we have the Currie portrait, calls for a statue, a film, a tee shirt(!); we are here in the Scottish parliament at the heart of the nation's democracy. But we shouldn't forget Muir wasn't just 'all about the politics'. Few of us are. Secondly, we ought to be aware that Muir in his contretemps with others in the church was up against 'modernizers' in a sense (who wanted fewer rights for the people) – we shouldn't forget that this is sometimes what 'modernizers' do. Many of these modernizers were men of the enlightenment and also lawyers, who wanted patronage – as Robert Burns did – because they believed that populist Calvinism was barring progress, was bigoted in some ways. These enlightened people wanted a more liberal society. Now this is not the place to go any further into the nuance of all this, but we should point it out. People and History are complex things, not without paradox and contradiction.

Muir had form before the McGill episode. He had chosen to exclude himself from the University of Glasgow, before being expelled. This was because he had become embroiled in student politics; specifically, Muir was on the side of more openness in academic appointments, more student power and greater accountability in institutional finances. Amid such debates John Anderson professor at Glasgow, whom Muir largely followed in his views went off to found another college in the city which would become the University of Strathclyde. Muir himself, offered the chance to apologise when the furore subsided, refused and went off to study at the University of Edinburgh.

In Edinburgh, Muir's Christian conscience was clearly struck as the fledgling lawyer provided legal advice to those who could not afford it for free. In Edinburgh too, Muir's political sensibility further developed. This had begun at the University of Glasgow under Professor John Millar, a man who was in some ways an architect of our modern idea of 'civil rights'. In the Scottish capital, following the French Revolution Muir became involved in the first Convention of the Delegates of the Scottish Friends of the People. This was in late 1792. Most of the ideas advanced here among the Friends of the People, we would think fairly uncontroversial today, including universal manhood suffrage – the vote for all men (not women) over a certain age and regardless of property ownership, and more regular elections; in fact they discussed the possibility, God help us, of annual general elections. In this period, 1792-3, Muir was also as part of this movement spearheading links with the United Irishmen, personally drafting fraternal greetings to that organisation. Muir, then, was championing 'democracy', generally, and the rights of Irishmen, both Presbyterian and Catholic, who were discriminated against, who were second class citizens. We should remember that 'democrat' (or indeed the word 'citizen') were very much pejorative terms so far as much of the establishment was concerned in the 1790s. It is the triumph of men like Muir in that time that today these words are so positive in their connotations.

Muir could not help but be on the radar of the authorities, terrified as they were at this time of mass political disorder on the scale of what was happening not so far away in France. So it was that in 1793, having been in London and Paris, communing with other reformers, Muir was arrested and brought to Edinburgh for a trial beginning on 30th August. Popular, sentimental myth has it that Robert Burns on this day and in response wrote 'Scots Wha Hae'. This is not true in terms of date, but it is the case that the 'tyranny' Burns attacks in his song is not simply about England and Scotland during the fourteenth-century wars of independence, but about the political persecution of the 1790s. Muir was charged with 'sedition', largely due to the fact that he had read Thomas Paine's The Rights of Man, which he had; and on the basis that he had supposedly recommended such reading to weavers and artisans around the Kirkintilloch/ Milton of Campsie area – which he hadn't – or rather witnesses (including the serving maid from his father's house in Huntershill) were bought, coached and told lies about his library book recommendations. The 'jury' was packed with those who were against political reform in any shape or form. And the judge Lord Braxfield, officially at least maintained that the British constitution was already 'perfect'. With 'justice' like this, Muir was doomed. He defended himself, as well he might as a lawyer; except that also as a lawyer he was wise enough to know that putting his own utterance so obviously on display gave the Crown case against him more with which to work. I think, in fact, Muir knew that this was a show-trial and offered himself up as its inevitable scapegoat. In other words, he knew that justice here was futile and that the best thing he could do was speak openly and unguardedly knowing that the newspapers and posterity would provide channels through which vindication might ultimately come.

Muir was transported to Botany Bay for 14 years, there after nearly two years he walked on board an American commercial ship and had a series of adventures in south and north America, had his face badly smashed in a naval engagement as he travelled back to Europe and settled in Paris. By now, Muir had become fully radicalised and wanted all out invasion of Britain by the French, which successfully completed, would have seen England, Ireland and Scotland turned into three republics. The fervour of Muir's mind also seems to have repelled Wolfe Tone, as I've mentioned already. He died in France, half a decade shy of his 40th birthday, never returning to Scotland.

So, which side are you on with Muir? It is a heroic story, he is in many ways an admirable man, but one or two bits of what I've just narrated might not make everyone here feel entirely comfortable. That's okay, that's democracy. Muir deserves his celebrated place as an apostle of democracy. But I'd suggest that democracy, openness to different opinions, is what should Muir at his best should best be remembered for. There are in Scotland, at the present moment, political interests determined to make Muir their own. That's okay. People claim cultural, historical things. People contest ownership of these things too. That's the way it goes. But we should be very careful. Muir was a man of the people and people are not all the same. That is what democracy is for.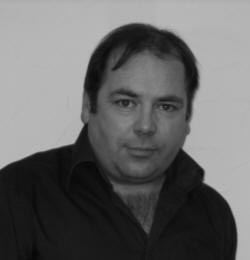 Gerard Carruthers, Francis Hutcheson Professor of Scottish Literature